FULL VIEW ALUMINUM & GLASS GARAGE DOORS
Full View Aluminum & Glass Garage Doors are modern and contemporary but can also highlight a more traditional style. 
There are many custom features with aluminum garage doors and Texas Garage Doors has installed just about anything you can image.
The frame can be customized with an almost endless variety of powder coated colors. Download the Color chart to begin designing your custom door.
Other option include your choice of window glass. Tempered glass is more durable, insulated glass panels are more energy efficient, and clear glass allows more light to transfer to the interior. All options include: Clear, Acid Etched(Frosted), Grey Tinted, Bronze Tinted, Pattern 62 (Obscured Clear). Each of these glass types are available in 1/8th inch, ¼ inch, Tempered, and Gas Filled Insulated.
Customized full view aluminum and glass garage doors are extremely durable, weather resistant, and require virtually no maintenance. 
Contact us today to learn more about how a Full View Aluminum Garage Door could be your next home improvement or addition to your new construction.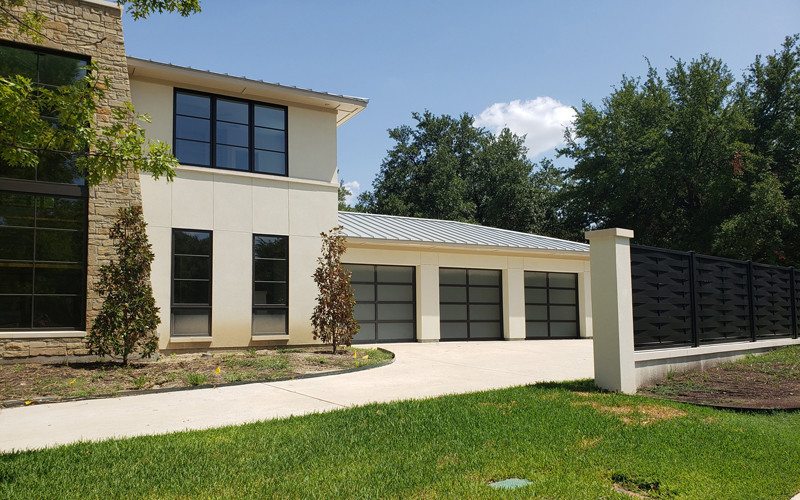 DARK BRONZE FULL VIEW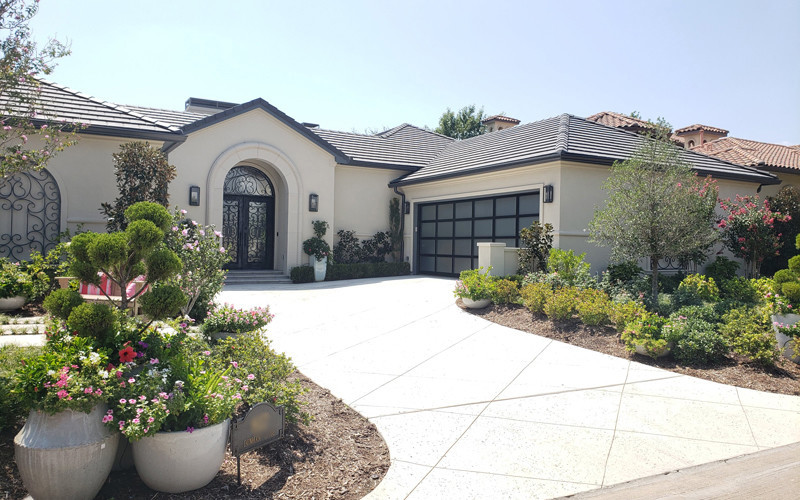 MATT BLACK FULL VIEW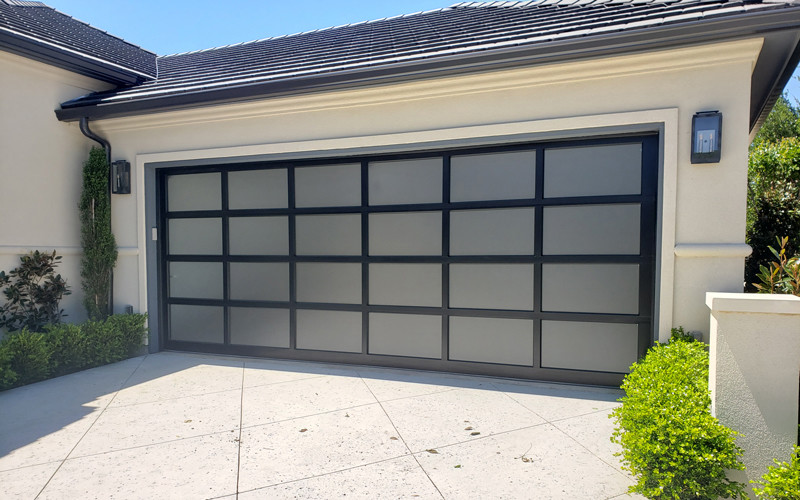 FULL VIEW BLACK FROSTED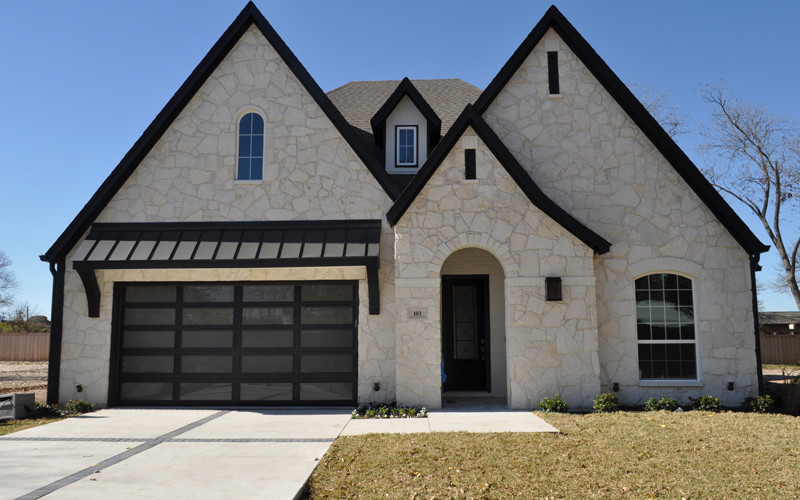 MODIFIED FULL VIEW
FULL VIEW ALUMINUM AND GLASS DOORS ARE AVAILABLE IN A VARIETY OF COLORS. 
Download the full selection below.