BUILDING THE BEST IN WOOD GARAGE DOORS
Texas Garage Doors works one on one with our clients and our builders to create unique handmade products that are built to last a lifetime.  We are committed to using the best materials available to create your custom garage doors.  From the smallest pieces of hardware, down to the precision cuts we make in our premium wood, our team of master carpenters, and our woodworking shop, create the finest garage doors available.  Below highlights some of the extra steps our team takes to make sure the garage doors installed in your home stand up to our high standards and exceed your expectations.
ROLLER DETAILS - QUALITY STARTS WITH HARDWARE
Our rollers are the key to a smooth and quiet operation.  Many rollers on the market are made of a soft metal.  Texas Garage Doors uses a finely engineered and hardy 2" and 3" nylon rollers with ball bearings embedded and surrounding the roller shaft.  Our choice to use this upgraded material means a better user experience and a longer lasting product.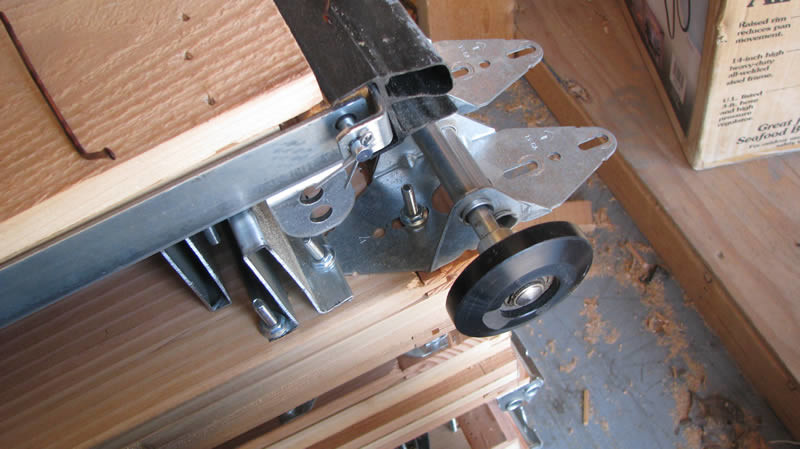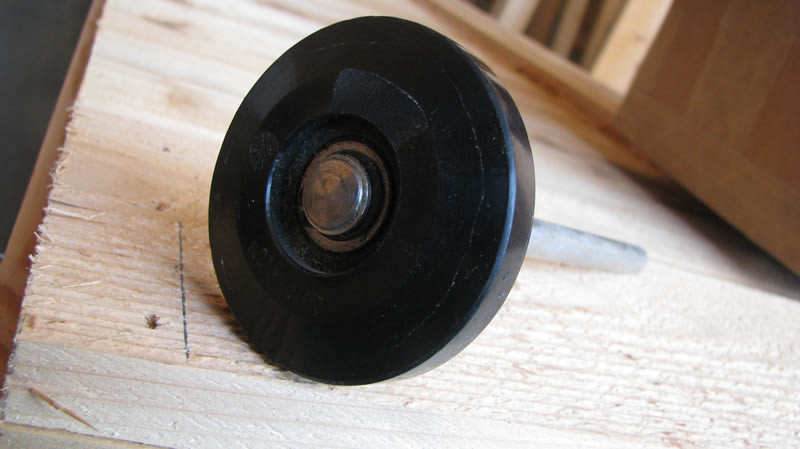 THE WOODEN FRAME - BECAUSE IT LASTS LONGER
Texas Garage Doors are assembled in sections and then attached to a wooden frame.   So, why a wooden frame?After all, it is cheaper to use a metal frame and many door manufacturers do.  However, wood expands and contracts due to different variables better than metal does.  Over time a metal frame will begin to show gaps and separation from the wooden garage doors. This may require repairs or even replacement.  Our custom wooden frames prevent this, and as a result, lasts much longer.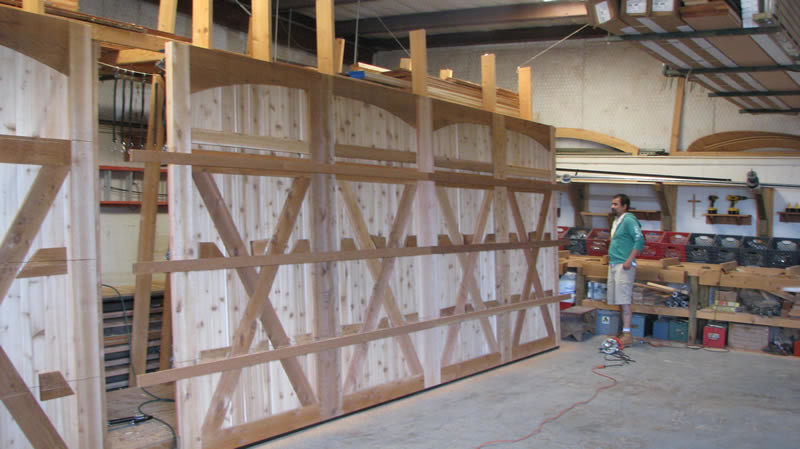 STEEL STRUT BACKING FOR SUPERIOR SUPPORT
Many of our competitors nail a thin strip of wood along the back of your door for support.  Each section of our garage doors is backed by an 18' run of heavy-duty gauge steel for superior support.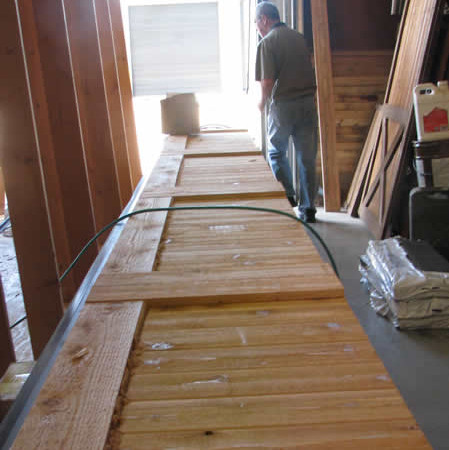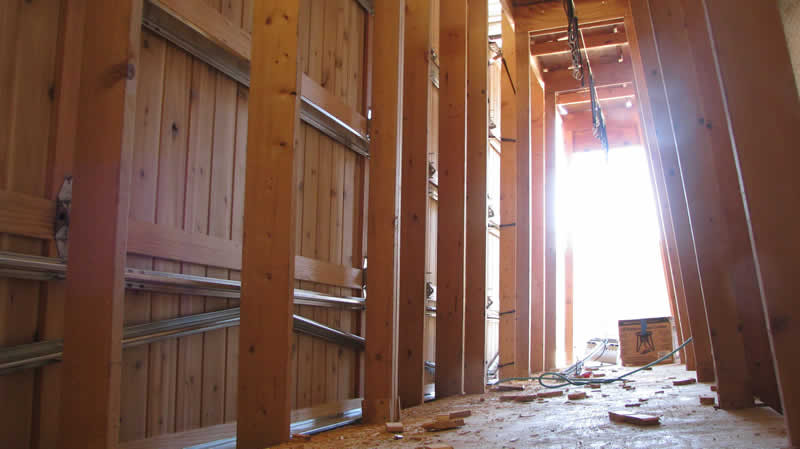 With longevity and quality in mind, each section of our garage doors has a steel strut placed along its entire horizontal length.  The bottom section of a garage door is the most prone to wear and tear over the years.  To prevent this, and for extra support, we install a "V" beam to the area which adds years to the lifespan of the door.
DOUBLE HINGES ARE USED IN KEY AREAS
TGD uses custom double hinges in key areas. This adds support and strength that wooden doors need.  Our unique double hinges, along with our heavier gauge steel backing and struts, helps prevent sagging and deflection over time.  Our goal is to build garage doors that last one hundred years.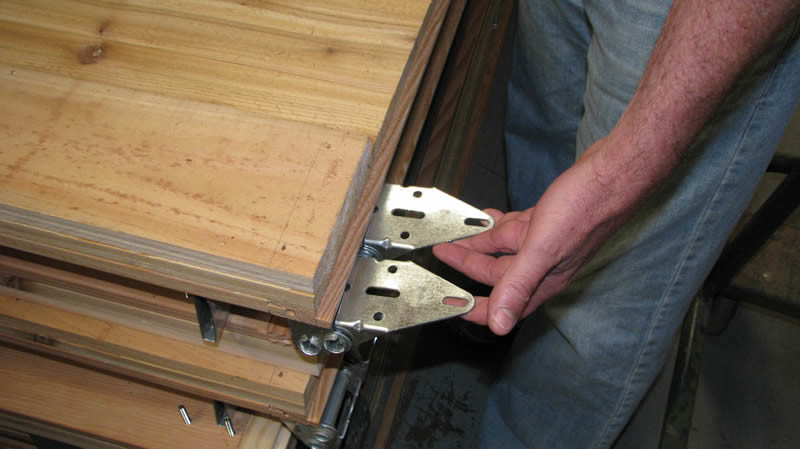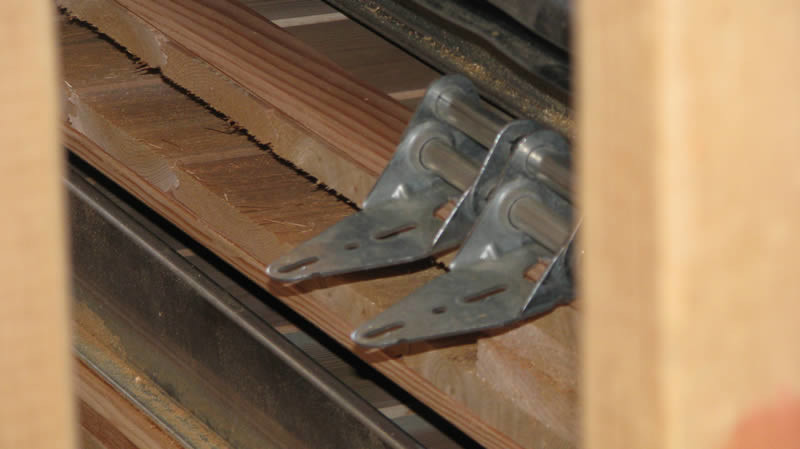 Adding custom built windows to your wood garage door can add to and even set your home's design aesthetic tone. TGD handcrafts each custom window according to our customer's exact specifications. Once again, If you can dream the design we will build it.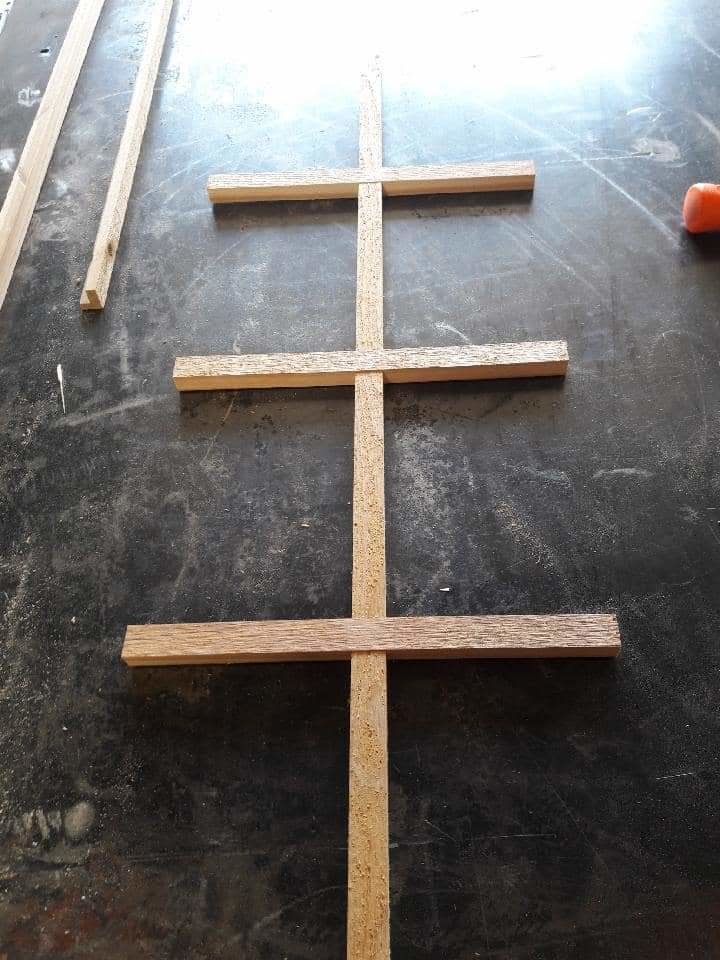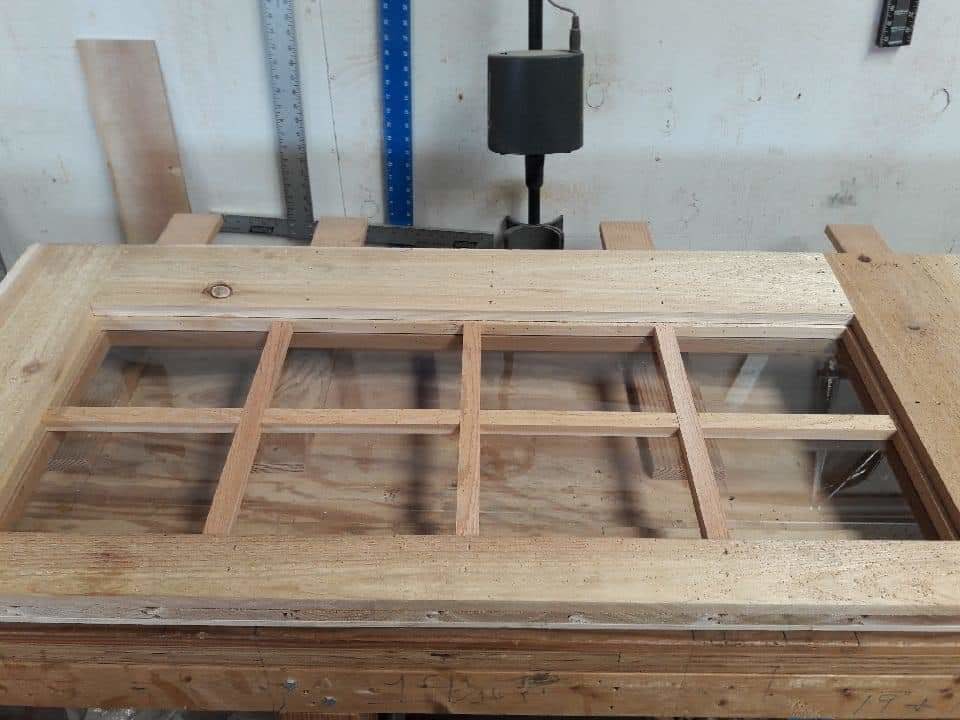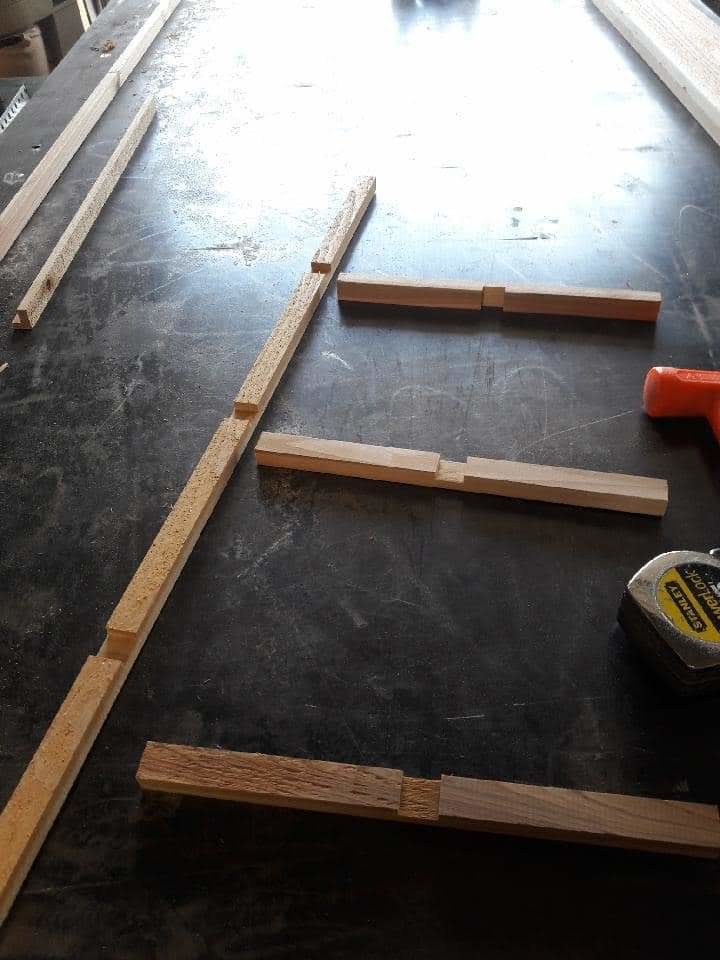 "Marty - just a quick note to tell you how pleased we are with our garage door. Craftsmanship is hard to find nowadays and it is certainly good to know it still exists in your shop."          BW - Mansfield